For further information, please contact us at:
2M Srl
Address: Viale della Tecnica, 27
37064 Povegliano Veronese (Verona - Italy)
Tel: +39 045.6350393 - Fax: +39 045.6350389
Web Site:
www.miniexcavator-engines.com
Email:

Yanmar-3TNV82A Model
Mini Excavator Diesel Engine
This page contains information about diesel engines for mini excavators. You can learn about the characteristics, see images and technical specifications of the Yanmar-3TNV82A model.
To request a quote or ask for more information, please click on one of the buttons below or fill out the appropriate form on this page.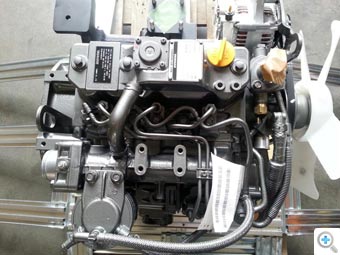 Characteristics
Type: Diesel
Number of Cylinder: 3
Bore: 82 mm
Displacement: 1.331 cm3
Power (rpm): 22,2 kw (3.000 r/min)
Dimensions: 575×488×612 mm
Weight: 128 kg
PRICE: € 3.240
+ VAT
Download Technical Specifications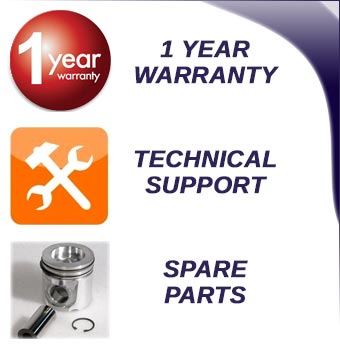 Warranty and service
2M Srl offers
1 year warranty
on all mini excavators diesel engines,
providing technical support to ensure a correct engine assembly and a service of spare parts sale as well
.
Engine components

The engines are fitted with:
starter motor, alternator, fan, engine stop solenoid, 7 '' SAE 5 flywheel
.
Our engines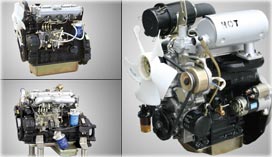 2M Srl sells imported diesel engines to meet the needs of customers who want to
replace an old damaged engine by adapting a new one.
It also provides technical support to ensure a correct engine assembly and a service of spare parts sale as well.
Shipping cost and delivery time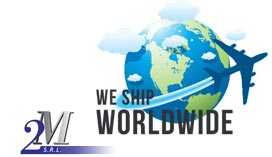 We arrange shipping worldwide so you will receive our diesel engines at your address in the shortest delay.
Shipping costs and delivery time depend on how many engines you have ordered and the shipping destination. For example, we ship to Europe within 4 working days.
2M srl - About us
Our main activity is the import from Japan of used mini excavators and midi excavators (about 500 units/year weighing from700 kgs to 13 tons), which we have been selling in Italy since 1993.

Over the last years, the company has acquired the expertise needed to meet the requirements of the market for these products as well as to meet the expectations of its customers, by providing customer service and selling high quality products.